LED smart bathroom mirror helps hotel bathroom space upgrade!
2022-09-14
With the new design trend of homestay and hotel industry, from space design, to furniture purchase, artistic soft decoration, it has reached the pursuit of modern people for a better life. Among them, the new fashion of LED smart mirrors in the bathroom has become a highlight of the latest popular configuration of luxury hotels, which has made them follow suit at home and abroad. One of the reasons is that the bathroom space has become more high-end.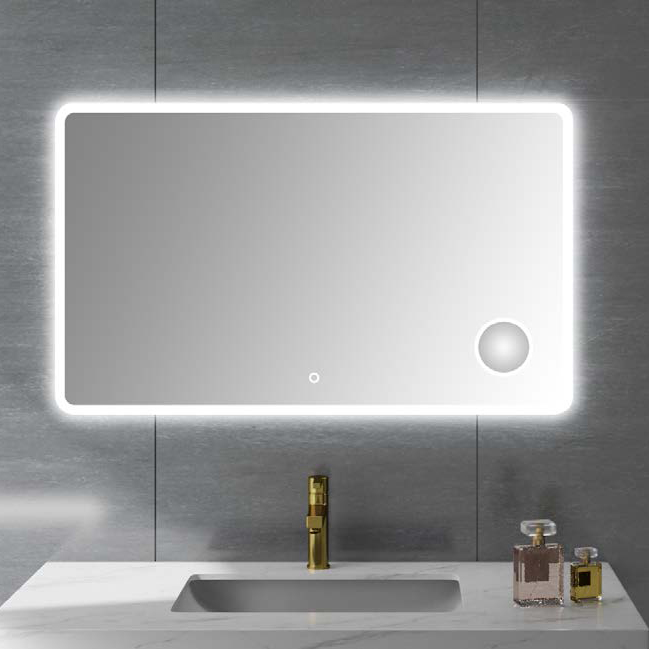 Today's decoration has been sublimated to a whole new level. With the improvement of living standards, people are accustomed to appreciate residential decoration from the perspective of appreciating works of art, and the bathroom is no longer a tasteless space. People need a warm and comfortable toilet, and The smart LED bathroom mirror conforms to the requirements of the times. The smart LED mirror makes up for the shortcomings of the traditional bathroom space, such as insufficient lighting and fogging of the mirror. At the same time, it more intimately provides consumers with Bluetooth WiFi, which can realize functions such as music calls, and more focus on mirror display. Research and development, continue to launch time, weather, temperature, news display modules.
Yinxin LED bathroom mirror not only has the functions of traditional mirrors, but also has a smoother and clearer mirror surface, and also has automatic anti-fog and energy-saving functions. , do not miss any travel and beautiful moments.
Yinxin LED smart bathroom mirrors help the hotel bathroom space upgrade. On the basis of improving the traditional hotel bathroom building, it gives guests more intelligent experience and helps the hotel industry enter the intelligent era. With minimalist design and considerate functions, guests can experience the warmth brought by the infinite dimming of the bathroom mirror after check-in.
If you want to learn more information about smart mirrors, please contact us!